Why do I have to pay Facebook? The Truth about reach and visibility.
It's August 2016, and Facebook is updating its own software, again. What's new about it today? Facebook just plans to push personal stories and de-power business pages. Facebook users are going to see more posts from their friends and less news from your business page. Nice, uh?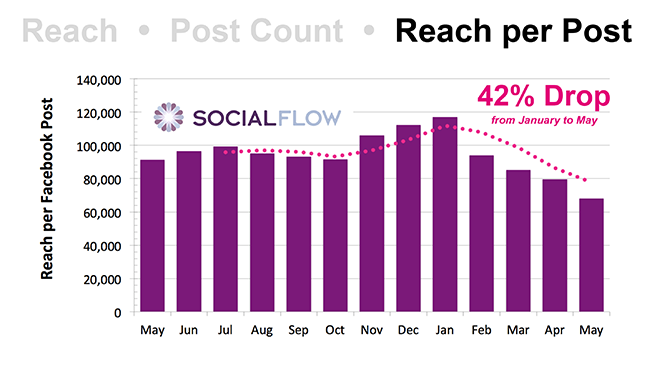 Organic reach is going to fall
Yes, you will notice a decline in the organic reach and engagement of your page, but I am almost sure you saw your page traffic has already declined. This is just going to get worst. You don't be believe me, do you? Check this article out.
Do I have to pay Facebook?
That might sound like an open-ended question, but I seriously suggest you using Facebook's paid options if you haven't yet started. Let's pretend you want to sell fitness products. A dear friend likes your page, and his profile indicates that he is also interested weight loss and dieting. Fitness is related to that, so you would expect that your company's posts would show up immediately on that person's newsfeed without paying. Nope!
Support of your users
Facebook's staff thinks that if a person likes your page it doesn't mean he wants his newsfeed filled with your news. BUT… If he shares your content (at least once), Facebook is much more likely to boost your posts in organic newsfeeds since it's essentially a word-of-mouth recommendation. In short: you need the support of users behind each individual post to get the organic reach you want. And if you can't get that, well… "please fasten your seatbelt"!!
Same amount of money, less exposure
This is probably the worst case scenario, but you'd better face it. Publishers are going to pay more money for the same amount of exposure. It'll be interesting to see how far Facebook takes this newsfeed update, since it could completely change the minds of advertisers. Don't you think that if pushed too far, companies will cut out the cash? Of couse they will. Larger businesses will have the upper hand against smaller ones just because of a budget competition.
Ad prices are going to skyrocket
Major brands (the businesses that already spend lot of money on marketing stuff) pay for focus groups, television commercials, and product placements. These are the brands people already recognize, so they will continue getting decent (free) organic exposure after this newsfeed update.
All smaller brands will increase the demand of paid ads to get users attention. That's a sudden increase in demand (advertisers) with no increase in supply (advertising audience and/or ad space). In economics, that's called a "shortage," and it makes prices skyrocket. If lots of companies start paying for more paid promo, Facebook has got two possible options: increase the number of ads shown to each user, or simply do nothing. I am telling you: they will do nothing since increasing the amount of ads in the newsfeed would take away from "personal stories".
Possible solutions
First: only share your best/viral content, and pay for it. Nothing really good to post? Then just don't waste your money.
Second: concentrate on building your audience. It might sound easy to say, but hard to do. Yes, you are right, but it's still important.
Third: last but not least, look for other traffic generators. Facebook is not the only social network on the planet.